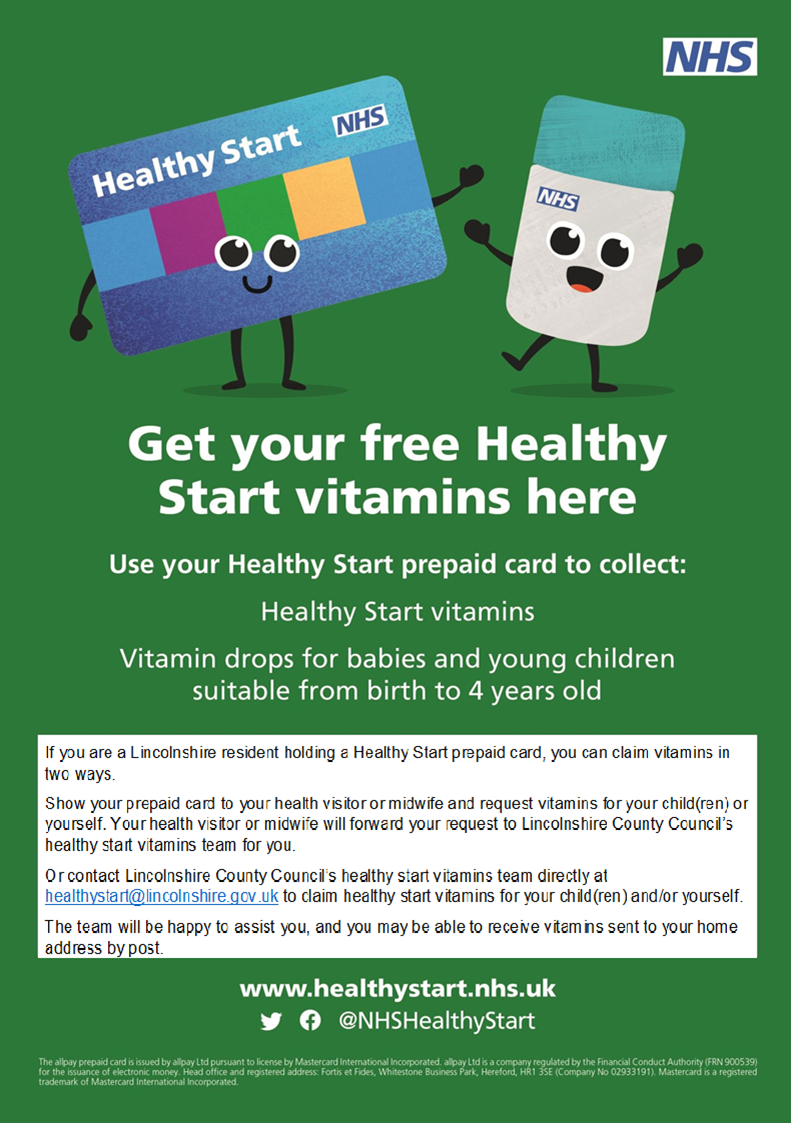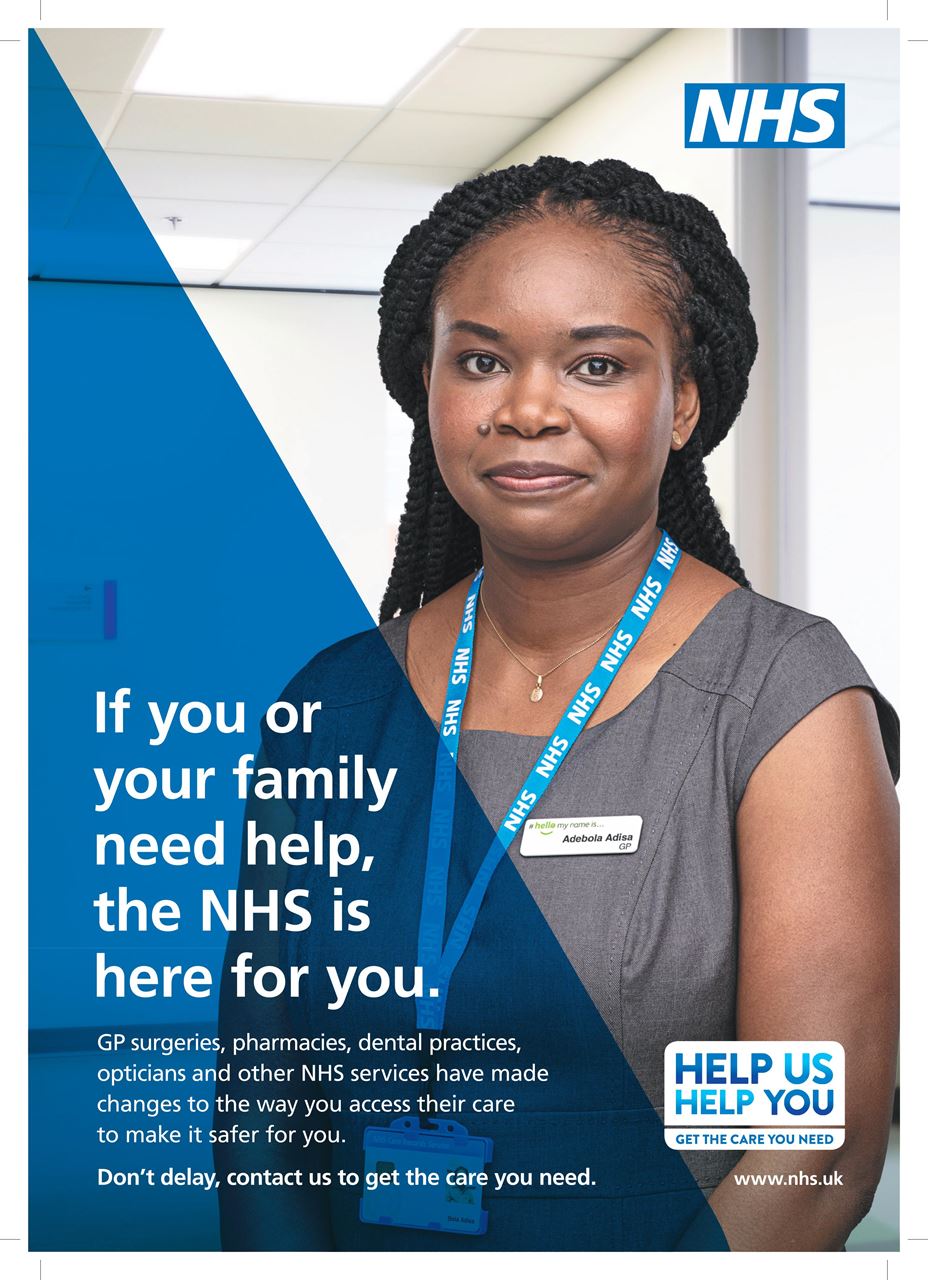 COVID-19 (Coronavirus)
Latest Public Health England information and advice
The NHS and Public Health England (PHE) are well prepared for outbreaks of new infectious diseases. The NHS has put in place measures to ensure the safety of all patients and NHS staff while also ensuring services are available to the public as normal.
The latest information on symptoms of coronovirus infection and areas where recent travel may have resulted in a high risk of exposure can be found here.
NHS 111 has an online coronavirus service that can tell you if you need medical help and advise you on what to do.
Find out more information on the outbreak of Coronavirus including the current situation in the UK and information about the virus and its symptoms here.
SUPPORTING YOU TO HELP YOURSELF - www.getselfhelp.co.uk
EU VACCINE PASSPORT AND WHAT IT MEANS FOR TRAVEL
The EU vaccine 'passport' and what it means for travel - BBC News
LONG TERM EFFECTS OF CORONAVIRUS
Long-term effects of coronavirus (long COVID) - NHS (www.nhs.uk)
BBC NEWS ARTICLE REGARDING PLANS FOR BOOSTER JABS
Covid: NHS plans booster jab for those 50 and over before winter - BBC News
HOW TO STOP THE SPREAD OF CORONAVIRUS
How to Stop the Spread of Coronavirus (COVID-19) guidance has now been made available on the Public Health England website in 30 different languages.
GOV UK ARTICLE - INFORMATION IF YOU ARE WORRIED ABOUT AZ SECOND DOSE
COVID-19 vaccination: worried about having your second dose of AstraZeneca? - GOV.UK (www.gov.uk)
INFORMATION ON HOME DELIVERY OF MEDICATIONS AND APPLIANCES DURING COVID OUTBREAK
C1333_Home-delivery-of-medicines-and-appliances-during-the-COVID-19-outbreak_June2021-.pdf
MENTAL HEALTH AND WELLBEING ASPECTS OF CORONAVIRUS
The Coronavirus (COVID-19) outbreak is having an impact on everyone's daily lives, as the government and the NHS take necesary steps to manage the outbreak, reduce transmission, and treat those who need medical attention.
Click here to access advice on how to look after your mental health and wellbeing.
To Get Support as an extremely vulnerable adult- please register on the link below:
www.gov.uk/coronavirus-extremely-vulnerable
Register if you have a medical condition that makes you extremely vulnerable to coronavirus. For example, you'll be able to ask for help getting deliveries of essential supplies like food.
If you're not sure whether your medical condition makes you extremely vulnerable, register anyway.
You can register yourself, or on behalf of someone else.
If you know it, it's useful to have your NHS number to hand. You can find it on any letter the NHS has sent you or on a prescription.
HOSPITAL REFERRAL INFORMATION
**Update re GPDPR extraction**
The current NHS Digital (NHSD) extract of GP data for Research purposes (known as the GPDPR) has been delayed due to NHSD wishing to review the way in which this data will be collected, to conduct more public involvement and information about the plans and change the way in which patients can opt out of the extract of their GP data.
Currently the only way to opt out is to complete a Type 1 opt out form and return this to the practice by the 1st September. However, this extract will not be taken until the NHSD have changed the way it will take the data and respect the patient's choice for using their data. NHSD are introducing the following changes to the opt out process which will mean that patients will be able to change their opt-out status at any time::-
Patients do not need to register a Type 1 opt-out by 1st September to ensure their GP data will not be uploaded.
NHS Digital will create the technical means to allow GP data that has previously been uploaded to the system via the GPDPR collection to be deleted when someone registers a Type 1 opt-out.
The plan to retire Type 1 opt-outs will be deferred for at least 12 months while we get the new arrangements up and running and will not be implemented without consultation with the RCGP, the BMA and the National Data Guardian.

This means that you can opt out at any time in the future and NHSD will delete data that they already have taken for research purposes, the deadline of the 01/09/2020 has been delayed until a new system of opt out is developed. Hopefully, this will be a simple centralised approach via the NHS app or NHS website to avoid paper form and administration work for your GP.
We will update you when we know more about the NHSD plans to change how you can control who has access to your data.
PARK RUN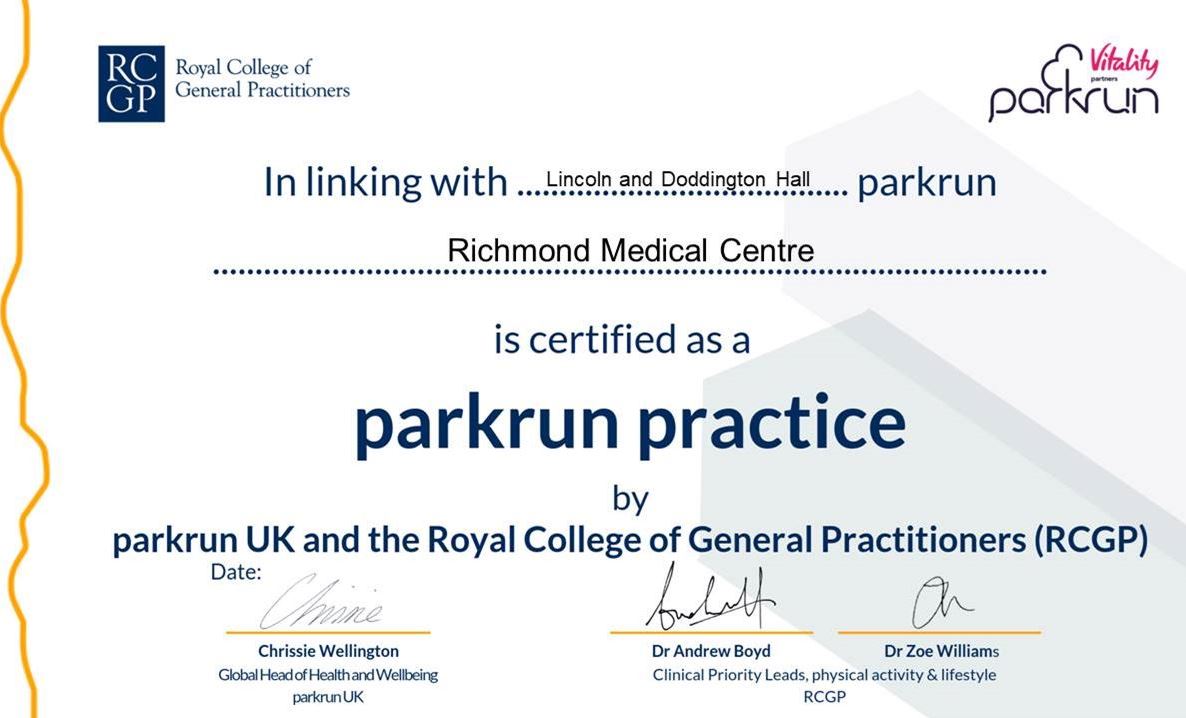 Community Pharmacy Service
What is this new service about?
From Monday 29th November 2021, when you call the practice, you will be asked about your symptoms. If they indicate that you can best be helped by a pharmacist, you will be offered a same day private consultation with a community pharmacist at a local pharmacy (Asda Newark Road, Boots High Street, East Midlands Whisby Road, Co-op The Forum, Lloyds Brayford Quays, Lloyds Sainsburys, Rowlands Portland Street, Tesco Wragby Road, Tritton Road Morrisons)
Community pharmacists have already successfully seen thousands of patients for a consultation for a minor illness, following a call to NHS 111. This new way of arranging consultations with the pharmacist by a GP practice, has been successfully piloted around the county.
Why are you doing this?
Pharmacists are qualified healthcare professionals and experts in medicines. They can offer clinical advice and over-the-counter medicines for all sorts of minor illnesses, and a same day consultation can be arranged quickly and at a time to suit you.
This in turns frees up GP appointments for those people with more complex symptoms who really need to see a GP.
What happens when I see the community pharmacist?
We will share your personal details with the pharmacist and details of your minor illness and the pharmacist will contact you to arrange your consultation on the same day, or at a time that suits you.
You may be seen in person in a private consulting room, if the pharmacist thinks it appropriate, or your consultation may be carried out over the phone or via video. You will be asked about your medical history and symptoms and current medication, in the same way the GP would ask you about them.
Usually, the pharmacist will provide you with advice and can sell you with an over the counter product where needed, if you choose. They will also send details of your consultation back to us for our records.