CONSULT WITH MY GP

What is Accurx?
You will be able to use Accurx to consult with your GP about your health symptoms, conditions or treatment. You can even request your medication and admin requests for things like sick notes and GP letters.
When can I access Accurx?
You will be able to submit a form using the link provided between
8am and 3pm Monday to Friday (excluding bank holidays)
Please provide as much information as possible to enable us to triage your request appropriately and respond in a timely manner.There may be an occasion due to staffing levels or demand where we have to suspend form submission. During that time there will be more information on what to do on the form.
Can I submit on behalf of someone else, such as a child?
You can submit on behalf of another person. Please select the 'someone else' option, under the question 'Who is this request about?'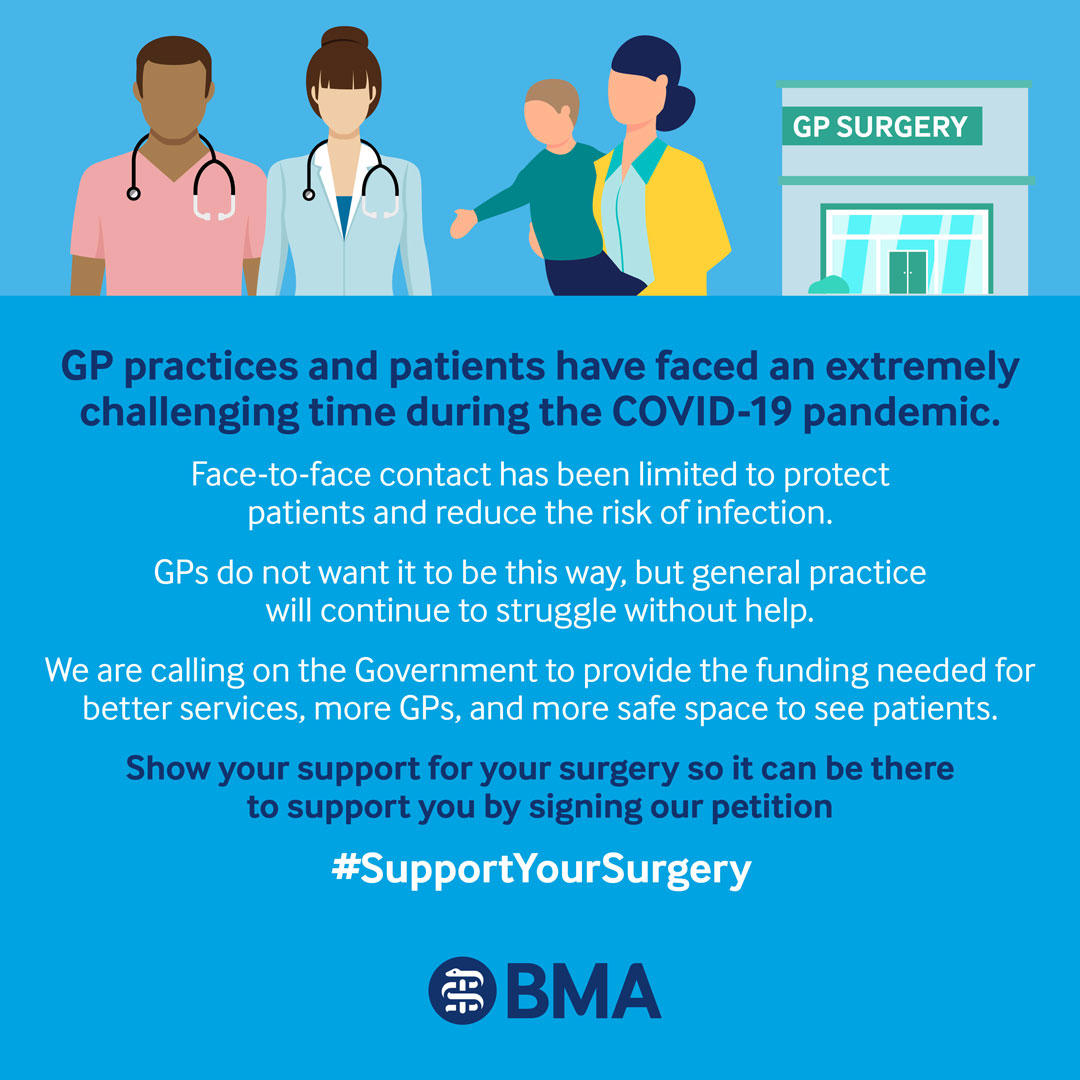 Use NHS 111 - call, go online or use the NHS app
If you are ill or hurt and need help fast, but it is not a 999 emergency, remember to Talk before you Walk:
Call 111, open 24/7. Your call will be answered by a highly trained operator who will be able to assist you in the convenience and safety of your own home.
Visit 111.NHS.uk.
Use the NHS app.
The online services ask you a series of questions to help identify your symptoms and recommend safe and appropriate action to take. This could include:
booking an appointment at an Urgent Treatment Centre
arranging for a prescription to be available for collection from a pharmacy
arranging an online consultation with a GP
a telephone or video consultation with a clinical professional
Parking
Parking at Moor Lane Site

Patients are advised to park in the Sports Centre/Health Centre Car park to the rear of the building. If you require disabled/drop off parking please inform Reception who will be able to advise you as to the best areas to park.

Parking at Village Site
Patients are advised to park in the main car park where there are designated disabled spaces.
Disabled Access
Our premises have suitable access for disabled patients. Our disabled facilities include:
Automatic doors and special toilet facilities and there are no steps
There is a wheelchair available for patient use
We have hydraulic couches in all the treatment and consulting rooms to provide comfortable examination facilities for the elderly or disabled
There are comfortable easy sitting/ standing chairs in the waiting room for the infirm and elderly
There is a portable hearing loop for the hearing impaired
Our reception desk has an area for wheelchair access and confidentiality
A lift is available at Moor Lane site for those who cannot use the stairs
All signs are on yellow paper to assist the visually impaired
Immunisations
Please contact the surgery to book your immunisations if you are due
Routine immunisations are still important to prevent the resurgence of vaccine preventable diseases, the provision of these services have not been affected by COVID 19 and these appointments are available with our team.
NHS England and Improvement specialty guide: maintaining routine immunisation programmes during COVID-19 (nice.org.uk)
We will be contacting patients who are eligible for both Pneumonia and shingles vaccinations. The Pneumonia vaccine is available for all patients over the age of 65 - usually this is a one off dose. The shingles vaccine is available for patients age 70 - 79.