How to Register as a New Patient
The doctors at Richmond Medical Centre welcome new patients who live within our practice area. The practice covers patients living in North and South Hykeham including the immediate surrounding villages of Whisby, Thorpe on the Hill and Eagle.
Patients who wish to register must live within the practice boundary. To register, patients must fill in a registration form available from Reception.
Click here to see if you live within the catchment area for Richmond Medical Centre.
Photographic ID and something showing your address will be required to complete your registration You will be registered with one of our GPs however you will always have the right to express a preference of practitioner.
All new patients need a New Patient Check to ensure we have accurate information on them. New Patient Checks are bookable through Reception.
We will not refuse to accept you on the grounds of race, gender, social class, age, religion, sexual orientation, appearance, disability or medical condition.
Please contact Reception for further information.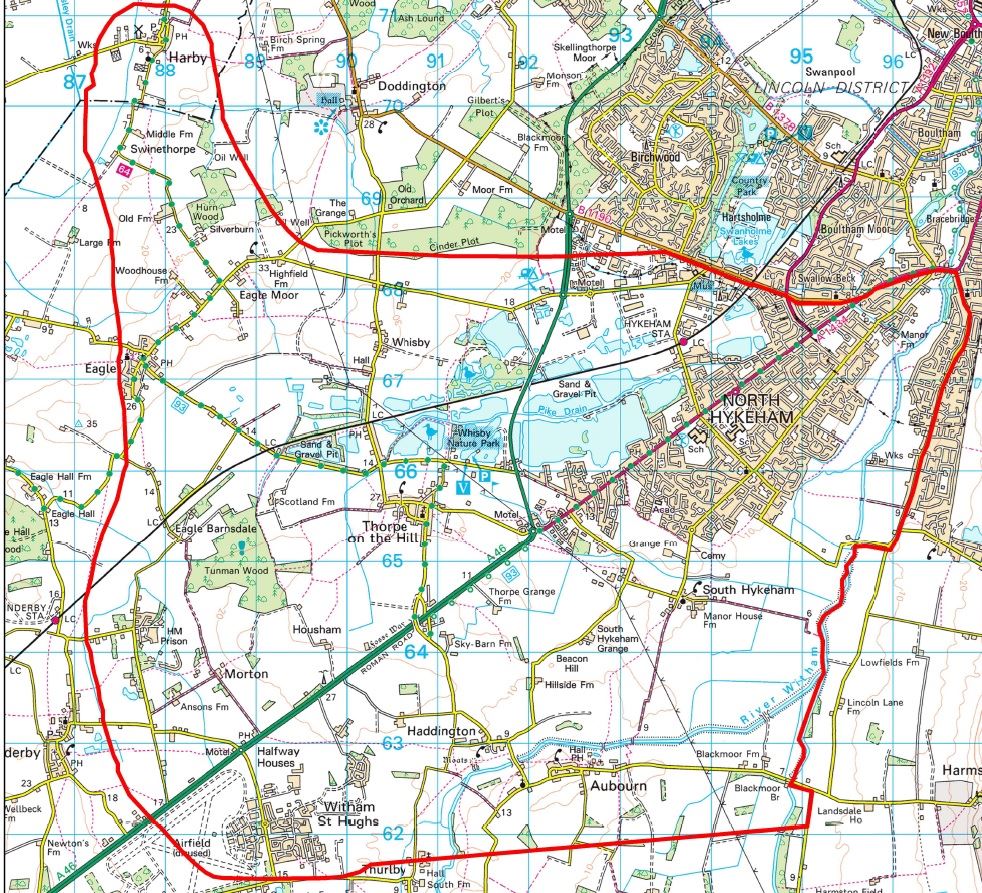 Registration Forms *Please make sure all fields are filled in correctly
Temporary Patient Registrations
You can be registered as a temporary patient for up to 3 months. This will allow you to be on the local practice list and still remain a patient of your permanent GP. To register as a temporary patient simply contact the local practice you wish to use. Practices do not have to accept you as a temporary patient although they do have an obligation to offer emergency treatment. You cannot register as a temporary patient at a practice in the town or area where you are already registered.
After 3 months you will have to re-register as a temporary patient or permanently register with that practice.
Non-English Speakers
These fact sheets have been written to explain the role of the National Health Service (NHS) to newly-arrived individuals seeking asylum. They cover issues such as the responsibility of GPs, their function as gatekeepers to the health service, how to register, and how to access emergency services.
Open the leaflets in one of the following languages:
Homeless, Traveller and Refugee Patients
Please click on the relevant link opposite to download a leaflet on how to register with a GP if you are from one of these groups.
Disabled Patient Facilities
Our premises have suitable access for disabled patients. Our disabled facilities include:
Automatic doors and special toilet facilities and there are no steps
There is a wheelchair available for patient use
We have hydraulic couches in all the treatment and consulting rooms to provide comfortable examination facilities for the elderly or disabled
There are comfortable easy sitting/ standing chairs in the waiting room for the infirm and elderly
There is a portable hearing loop for the hearing impaired
Our reception desk has an area for wheelchair access and confidentiality
A lift is available for those who cannot use the stairs
All signs are on yellow paper to assist the visually impaired
Out of Area Registration
We provide urgent care provision for patients who have registered out of area, in the event that they become ill and need to be seen locally. This enhanced service seeks to secure access to local GP practices for patients living in the practice area but who are registered with a practice away from home without access to home visits. Richmond Medical Centre will be providing this enhanced service if required.​