NEW WAY OF WORKING - RICHMOND MEDICAL CENTRE
On Wednesday 8th December 2021, we will be using a new online system where you can submit your clinical or administrative request, to our practice online instead of queuing on the phone.
The form will then be triaged by our dedicated team, who will then make you an appropriate appointment.
** COVID VACCINATION UPDATE **
UPCOMING FLU AND COVID CLINICS:
FLU UNDER 65'S ONLY MONDAY 29TH NOVEMBER MOOR LANE EVENING CLINIC
FLU & COVID COMBINED TUESDAY 30TH NOVEMBER VILLAGE SITE
FLU & COVID COMBINED TUESDAY 7TH DECEMBER VILLAGE SITE
FLU UNDER 65'S ONLY SATURDAY 4TH DECEMBER MOOR LANE
IF YOU ARE ELIGIBLE FOR ANY OF THE ABOVE CLINICS WE WILL CONTACT YOU TO BOOK IN
12 - 15 year olds who are eligible for the covid vaccination (immunosuppressed) will be contacted directly via the CCG
16 - 17 year olds - we will not be carrying out the second dose as a practice at Richmond Medical Centre - please contact 119 to book an appointment
Not at risk under 50's will need to contact 119 to book your booster - this will not be carried out via our practice
Community Pharmacy Pathway - NEW SERVICE
What is this new service about?
From Monday 29th November 2021, when you call the practice, you will be asked about your symptoms. If they indicate that you can best be helped by a pharmacist, you will be offered a same day private consultation with a community pharmacist at a local pharmacy (Asda Neward Road, Boots High Street, East Midlands Whisby Road, Co-op The Forum, Lloyds Brayford Quays, Lloyds Sainsburys, Rowlands Portland Street, Tesco Wragby Road, Tritton Road Morrisons)
Community pharmacists have already successfully seen thousands of patients for a consultation for a minor illness, following a call to NHS 111. This new way of arranging consultations with the pharmacist by a GP practice, has been successfully piloted around the county.
Why are you doing this?
Pharmacists are qualified healthcare professionals and experts in medicines. They can offer clinical advice and over-the-counter medicines for all sorts of minor illnesses, and a same day consultation can be arranged quickly and at a time to suit you.
This in turns frees up GP appointments for those people with more complex symptoms who really need to see a GP.
What happens when I see the community pharmacist?
We will share your personal details with the pharmacist and details of your minor illness and the pharmacist will contact you to arrange your consultation on the same day, or at a time that suits you.
You may be seen in person in a private consulting room, if the pharmacist thinks it appropriate, or your consultation may be carried out over the phone or via video. You will be asked about your medical history and symptoms and current medication, in the same way the GP would ask you about them.
Usually, the pharmacist will provide you with advice and can sell you with an over the counter product where needed, if you choose. They will also send details of your consultation back to us for our records.

What is eConsult?
eConsult is free to use for NHS patients. Use eConsult to ask your GP surgery about your health symptoms, conditions or treatment. You can even request things like sick notes and GP letters.
It may not be necessary for you to attend for an appointment. You can submit details about your condition or your administration request and you will receive a response from the practice usually within 24 hours but you will be advised of the timeframe once you have submitted the online form.
****Please note eConsult is open Monday to Friday from 0700-1200. Outside of these hours please contact us by telephone or ring 111.
If your request is of an urgent clinical nature, please ring 999****
RICHMOND MEDICAL CENTRE'S CHARITY FOCUS OF THE MONTH
Suicide prevention and happier living for men in Lincolnshire.
There are many ways to talk about how you're feeling
and find a way to live a happier life.
Local charity, A Better Way, support men with mental health problems.

Please visit http://abetterway.site for more information.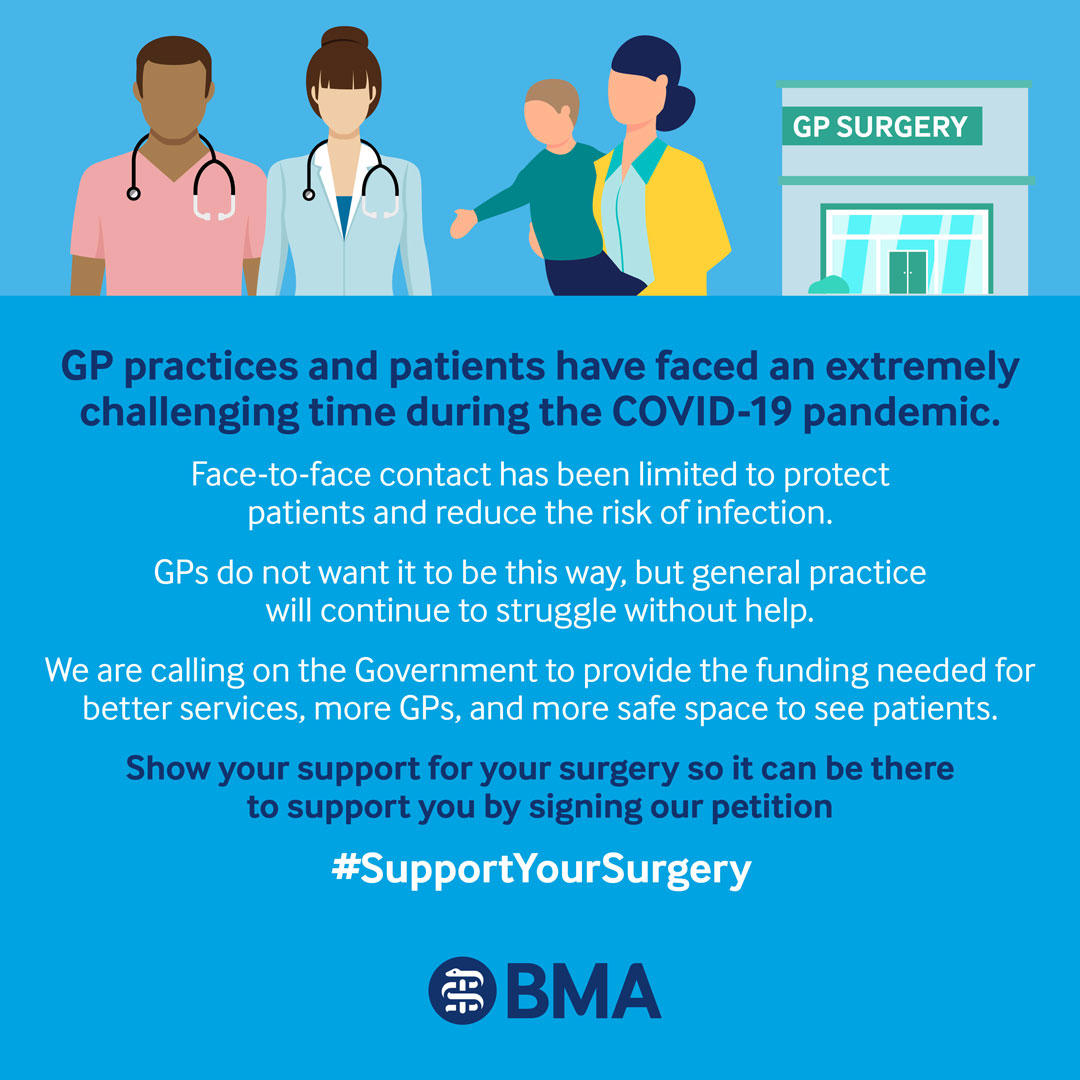 Parking
Parking at Moor Lane Site

Patients are advised to park in the Sports Centre/Health Centre Car park to the rear of the building. If you require disabled/drop off parking please inform Reception who will be able to advise you as to the best areas to park.

Parking at Village Site
Patients are advised to park in the main car park where there are designated disabled spaces.
Disabled Access
Our premises have suitable access for disabled patients. Our disabled facilities include:
Automatic doors and special toilet facilities and there are no steps
There is a wheelchair available for patient use
We have hydraulic couches in all the treatment and consulting rooms to provide comfortable examination facilities for the elderly or disabled
There are comfortable easy sitting/ standing chairs in the waiting room for the infirm and elderly
There is a portable hearing loop for the hearing impaired
Our reception desk has an area for wheelchair access and confidentiality
A lift is available at Moor Lane site for those who cannot use the stairs
All signs are on yellow paper to assist the visually impaired
Immunisations
Please contact the surgery to book your immunisations if you are due
Routine immunisations are still important to prevent the resurgence of vaccine preventable diseases, the provision of these services have not been affected by COVID 19 and these appointments are available with our team.
NHS England and Improvement specialty guide: maintaining routine immunisation programmes during COVID-19 (nice.org.uk)
We will be contacting patients who are eligible for both Pneumonia and shingles vaccinations. The Pneumonia vaccine is available for all patients over the age of 65 - usually this is a one off dose. The shingles vaccine is available for patients age 70 - 79.